Chancellor: IPB University Performance in 2021 Reaches 79.23 percent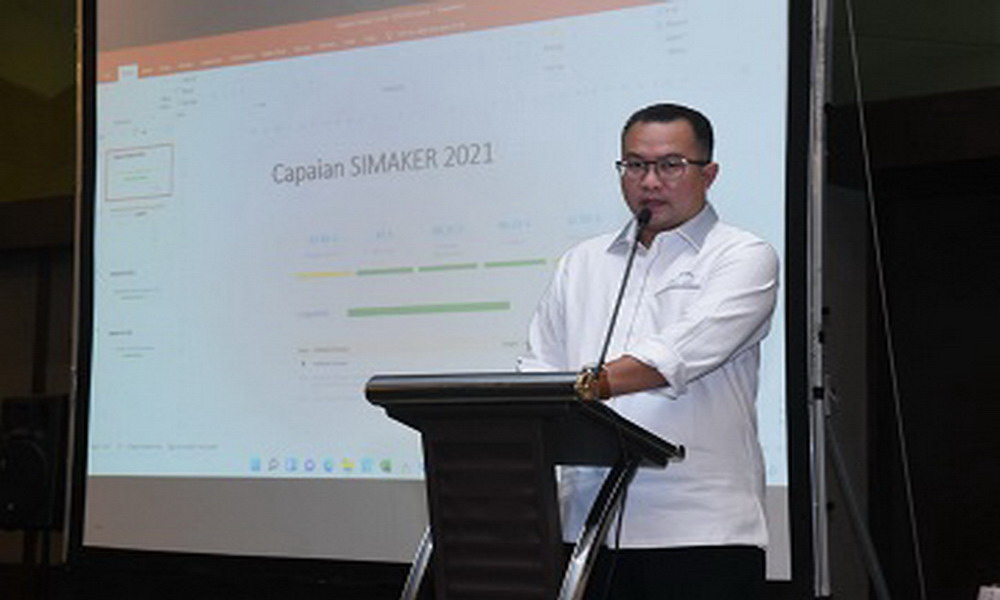 "Alhamdulillah, 2021 is extraordinary. In the midst of the COVID-19 pandemic, we are still passionate, active and productive and able to adapt to the changes that are currently happening," he said.
On this occasion, Prof. Arif gave a view related to quantitative achievements that were evaluated with the performance management system (SIMAKER). "Performance indicators are assessed from the quality of graduates, reputation, management quality, contributions and lecturers' performance. In this position, IPB University's performance achievement in 2021 is 79.23 percent because we completely overhauled the size by adjusting the Main Performance Indicators (KPI)," he said.
Prof. Arif explained that the first performance indicator is the quality of graduates. According to him, the percentage of graduates who continue their studies, get jobs or become entrepreneurs with sufficient income reaches 34.84 percent. This is due to the COVID-19 pandemic which has limited recruitment and employment opportunities.
"Meanwhile, the number of student achievements at national and international championships reached 1,585 or around 417.11 percent, exceeding the target of only 380 achievements," he said.
Meanwhile, he continued, regarding reputation, IPB University's ranking in the QS World University Ranking by Subject (Agriculture and Forestry) was ranked 62. For management quality, the number of internationally accredited study programs (Prodi) IPB University, only 17 of the target of 28 study program.
"Meanwhile, for the Unqualified Opinion (WTP) on the financial statements, IPB University gets a score of 100 percent," he said.
For the contribution indicator, Prof. Arif said that the number of commercialized innovations reached 152 percent.
"Meanwhile, the number of research outputs or service or policy texts that received international recognition that were utilized by the community or government reached 90.67 percent," he said.
For indicators assessed from the performance of lecturers, he continued, the number of international publications indexed by Scopus per lecturer received a percentage of 74.17 percent. Global non-scopus indexed international publications per lecturer have a percentage of 51 percent and the number of national publications indexed by SINTA reaches 58 percent. (dr/Zul)
Published Date : 06-Jan-2022
Resource Person : Prof. Arif Satria
Keyword : SIMAKER, IKU, graduate quality, reputation, management quality, contribution, lecturer performance, IPB University